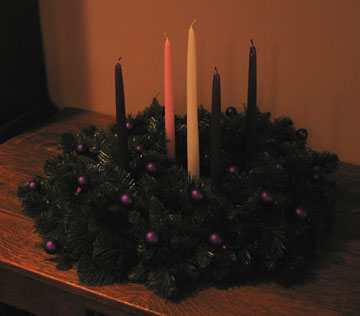 Mark D. Roberts @http://markdroberts.com
has useful resources on on Advent:
Preparing for the Coming of Christ:
A Guide for Using the Advent Wreath. Advent devotional

(Photo: An Advent wreath with the candles unlit. Visit the Advent Guide to "light" the appropriate candle for today.)
I pray that in this season of Advent you might be prepared for a richer and truer celebration of the miracle of Christmas!